<![if !vml]>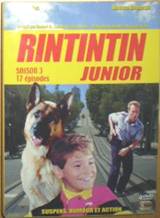 <![endif]>Katts and Dog / Rin Tin Tin K-9 Cop
French DVD-box 3
Episodes:
1: Les Incorruptibles (On the Take)
Lou has financial problems, and when Renée sees him accepting a package under strange circumstances, she and Hank set out to find out what Lou is hiding behind his weird behaviour.
<![if !vml]>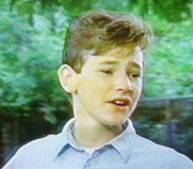 <![endif]>2: Espèces Menacées (Endangered Species)
Stevie is doing a project for school on endangered animals. Strangely enough, the endangered species in the local zoo keep dying one after another. What is going on there?
3: Fumée Mortelle (Smokescreen)
Stevie and his classmates are tired of waiting for the bureaucratic mill to order a very pollutive factory to close, and they decide to take matters into their own hands by staging their own hostage-taking.
4: Mon Père Est Un Drogué (Hard Choice)
When the Dad of one of Stevie´s friends suffers a heart-attack, the boy knows he finally has to <![if !vml]>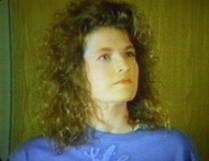 <![endif]>speak up: his Dad is on drugs...
5: Trahison (Heartburn)
Renée is excited to meet her former colleague and ex-fiancé, only to find out that he is now involved in the smuggling of chemical weapons – and uses her as a hostage to get away, without leaving her any doubt about his indifference towards possibly killing her off for his own good...
6: Seule à Tout Prix (Number One with a Bullet)
A young rock-singer asks for her old mate Hank´s protection when several people on her management staff have been killed by bullets that were obviously meant for her. Or... were they?
Nice anecdote: the rock-singer is portrayed by Jesse Collins´s wife ;-) And believe me:  they sing <![if !vml]>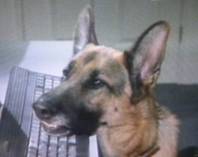 <![endif]>really well together!
7: Le Fugitif (The Fugitive)
Rinty is just a moment too late to prevent a guy from pushing his wife over the balcony. And is then accused of being the one who killed the woman! With the town in uproar about the "killer-dog", Rinty has to find proof somewhere that not he, but the husband was the one who killed the lady.
8: Crise d´Adolescence (Spring Fever)
With a youth-gang terrorizing the mall, Hank is more than worried about Stevie´s strange, evasive <![if !vml]>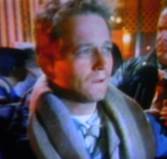 <![endif]>behaviour of lately. But Stevie´s secret project is simply called Natalie, who – unfortunately – is more taken in by Rinty than by his young master.
9: Les Papys Flingueurs (Over the Hill Gang)
Three old grandpa´s rob a bank to be able to save their retirement-home. One gets caught, and his mates have some very convincing methods of retrieving him. So the first one escapes, but now the other two are in the hands of the police...
10: La Vraie Fausse Icône (Double Cross)
An old Romanian icon disappears from the house of a collector. Hank is hot on the trail, but things get <![if !vml]>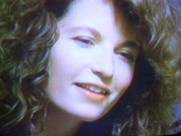 <![endif]>utterly confusing when the antique dealer insists the stolen icon was not the authentical one.
11: Trente-Six Heurs à Tuer (Thirty-Six Hours to Kill)
Hank has to escort a robber who pretends to have lost the million dollars he stole the week before. To make things worse, the guy´s mates are high upon his heels to eliminate their disloyal comrade.
12: Aux Gendarmes et aux Voleurs (Cops and Robbers)
Hank gets kidnapped by a gang of truck-robbers. He tries to pretend he´s just an ordinary guy, but the leader recognizes him as a K-9 cop. And a cop is not the kind of person he has use for at this moment...
13-17: Rin Tin Tin and the Paris Conspiracy. It all starts pretty "innocent", with the robbery of a suitcase full of diamonds. But it appears they are actually on the trail of a terrorist, who plans to rule the world by fear of his atomic <![if !vml]>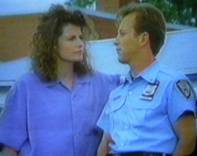 <![endif]>precision bomb...
Bonus:         - biographies on Jesse Collins, Andrew Bednarski and Barry Pearson
                      - The history of Rin Tin Tin
                      - Rintintin Junior in the French press
Note: the bonus material is the same in all three dvd-sets.
♦♦♦♦♦♦♦♦♦♦♦♦♦♦♦♦♦♦♦♦♦♦♦♦♦♦♦♦♦♦♦♦♦♦♦♦♦♦♦♦♦♦♦♦♦♦♦♦♦♦♦♦♦♦♦♦♦♦♦♦♦♦♦♦♦♦♦♦♦♦♦♦♦♦♦♦♦♦♦♦♦♦♦♦♦♦♦♦♦
Katts and Dog is out on dvd – in French
What´s on the other dvd´s:
Petition to get the entire original series in English on dvd
(WIP)
♦