Katts and Dog / Rin Tin Tin K-9 Cop
episode guide
Season 3
Season 1 / Season 2 / Season 4 / Season 5
<![if !vml]>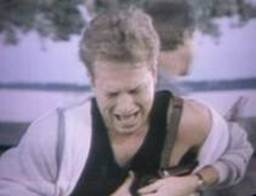 <![endif]>1. Father and Son
Hank decides to adopt Stevie as his son. Unfortunately, the department responsible for the adoption procedure is far from happy with Hank´s unresolved marital status, as well as his dangerous job – of which they have ample proof.
2. Love Me, Love My Dog
Hank falls head over heels in love with a colleague from another police department. There is however one serious problem: she is allergic to dogs!
3. Friendly Persuasion
Hank is delighted to see his old pal David Butler from the police academy again. Unfortunately his delight doesn´t last long, for his friend is involved in some shady business...
4. Skyscraper
The eliminating of a bomb is only the beginning of the story. What they really need to do is to place a bag with 10,000 dollar in a locker at the railway-station in order to find out who was behind setting the bomb in the first place...
5. Kidnapped
When he sees the girl he´s in love with being kidnapped by her father, Stevie doesn´t hesitate but jumps into the back of the truck. They end up at a small airport, and waiting for a plane to take Sharon away, he discovers that her father may have had somewhat good intentions, but his helper definitely not...
6. Count Your Blessings
Ron is shot and is injured so badly that he´ll never walk again. Hank and the others try to cheer him up, but nothing will restore Ron´s spirits save for his personal capture of the guy who shot him.
<![if !vml]>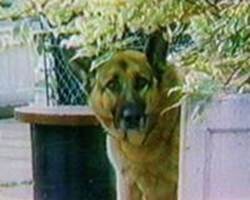 <![endif]>
7. It´s a Dog´s Life
The two criminals are aware that a police dog like Rinty will be able to identify them after they shot a guy going in for trial, and they do everything they can to kill him off. But Rinty is having a field day in luring them!
8. A Day in the Country
Hank and Stevie find a body in the woods: a man killed by a wolf. But according to the local forester Jonah, wolves don´t kill people: people kill people. Are they perhaps dealing with a werewolf here?
9. And the Winner Is...
Hank´s being on the jury of a beauty-contest ends in a drama when the winner is found dead in the boot of his car. And he was the last person to see her before that...
10. Playing with Fire
Tony has just gotten involved in the program to help young pyromaniacs when the shed at his house goes up in flames, nearly killing a vagabond who had taken refuge there. But is everything as it seems? Stevie is sure Tony is innocent this time...
<![if !vml]>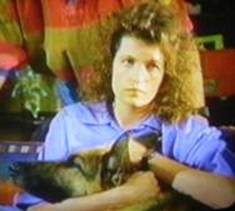 <![endif]>11. On the Take
Lou has financial problems, and when Renée sees him accepting a package under strange circumstances, she and Hank set out to find out what Lou is hiding behind his weird behaviour.
12. Endangered Species
Stevie is doing a project for school on endangered animals. Strangely enough, the endangered species in the local zoo keep dying one after another. What is going on there?
<![if !vml]>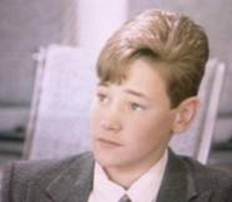 <![endif]>13. Hard Choice
When the Dad of one of Stevie´s friends suffers a heart-attack, the boy knows he finally has to speak up: his Dad is on drugs...
14. Smokescreen
Stevie and his classmates are tired of waiting for the bureaucratic mill to order a very pollutive factory to close, and they decide to take matters into their own hands by staging their own hostage-taking.
15. Heartburn
Renée is excited to meet her former colleague and ex-fiancé, only to find out that he is now involved in the smuggling of chemical weapons – and uses her as a hostage to get away, without leaving her any doubt about his indifference towards possibly killing her off for his own good...
16. Number One with a Bullet
A young rock-singer asks for her old mate Hank´s protection when several people on her management staff have been killed by bullets that were obviously meant for her. Or... were they?
Nice anecdote: the rock-singer is portrayed by Jesse Collins´s wife ;-) And believe me:  they sing really well together!
17. The Fugitive
Rinty is just a moment too late to prevent a guy from pushing his wife over the balcony. And is then accused of being the one who killed the woman! With the town in uproar about the "killer-dog", Rinty <![if !vml]>
<![endif]>has to find proof somewhere that not he, but the husband was the one who killed the lady.
18. Spring Fever
With a youth-gang terrorizing the mall, Hank is more than worried about Stevie´s strange, evasive behaviour of lately. But Stevie´s secret project is simply called Natalie, who – unfortunately – is more taken in by Rinty than by his young master.
19. Over the Hill Gang
Three old grandpa´s rob a bank to be able to save their retirement-home. One gets caught, and his mates have some very convincing methods of retrieving him. So the first one escapes, but now the other two are in the hands of the police...
20. Double Cross
An old Romanian icon disappears from the house of a collector. Hank is hot on the trail, but things get utterly confusing when the antique dealer insists the stolen icon was not the authentical one.
21. Thirty-Six Hours to Kill
Hank has to escort a robber who pretends to have lost the million dollars he stole the week before. To make things worse, the guy´s mates are high upon his heels to eliminate their disloyal comrade.
22. Cops and Robbers
Hank gets kidnapped by a gang of truck-robbers. He tries to pretend he´s just an ordinary guy, but the leader recognizes him as a K-9 cop. And a cop is not the kind of person he has use for at this moment...
♦♦♦♦♦♦♦♦♦♦♦♦♦♦♦♦♦♦♦♦♦♦♦♦♦♦♦♦♦♦♦♦♦♦♦♦♦♦♦♦♦♦♦♦♦♦♦♦♦♦♦♦♦♦♦♦♦♦♦♦♦♦♦♦♦♦♦♦♦♦♦♦♦♦♦♦♦♦♦♦♦♦♦♦♦♦♦♦♦
Episode guides:
Season 1 / Season 2 / Season 4 / Season 5
♦
Katts and Dog is out on dvd – in French
Petition to get the entire original series in English on dvd
Katts & Dog video´s on youtube
♦