<![if !vml]>

<![endif]><![if !vml]>

<![endif]><![if !vml]>

<![endif]><![if !vml]>

<![endif]>
<![if !vml]>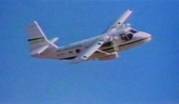 <![endif]>The Royal Flying Doctor Service
of Australia
The Crawfords TV-series "The Flying Doctors" is not just an adventurous fiction. The Flying Doctors (or the Royal Flying Doctor Service, as its official title says) is an existing organization, providing medical assistance to all those people living in the vast and lonesome Australian Outback.
Australia is a huge country. It has about 21 million inhabitants, and nearly all of them are living near the coast. Practically all its major cities are situated by the sea: Sydney, <![if !vml]>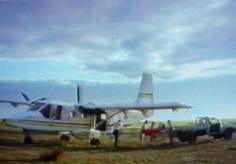 <![endif]>Melbourne, Adelaide, Brisbane, Perth, Darwin, and even Canberra isnīt that far inland. And this inland is enormously widestretched: thousands of miles of farmland and desert, with people whose nearest neighbours live miles away. In a countryside as vast and as scarcely populated like that, it is impossible to have a nearby, attainable medical center available for everyone. And that is where the famous Flying Doctors come in.
The Flying Doctors were "invented" in 1928, by John Flynn. He was a doctor, and held a pilotīs license, too. At the time, aeroplanes were still quite a novelty. They were not built to transport ill passengers who had to lie down, but instead of having to travel for days by - the nearly as innovative - car or on horseback, dr. Flynn could instead take his plane and go and visit the patients within a reasonable timespan. That way, he has saved many lives in his days.
Still, his plane would be of very little use if people wouldnīt be able to get through to him to ask for his help. Telephones had become quite common at the time, but in the vast but scarcely populated Outback, it was far from likely that any company would be willing to invest in a telephonecable system with so few customers. Instead, dr. Flynn promoted that <![if !vml]>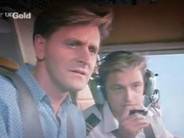 <![endif]>preferably every farm needed to have a two-way radio, able to both receive and send. That would be far cheaper than a telephone line.
His idea was realized, and apart from its medical and emergency use, the radio turned out to be a great social success, too. People living their lives on lonely farms all of a sudden could get in touch with everyone in the district, simply by using the radio. It may have saved a lot of people from going crazy of loneliness.
Nowadays, the Royal Flying Doctor Service has developed into a professional organization. There are many RFDS-bases around the country; some are situated in the cities at the coast, others in minor towns in the Outback itself. Naturally, they are using more modern planes than in dr. Flynnīs day: itīs no problem to take patients to the hospital nowadays. The radiosystem is still saving a lot of lives, for even though the internet may have great opportunities, there are still <![if !vml]>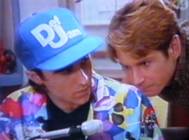 <![endif]>many outstations lacking the necessary communication systems. And so, dr. Flynnīs main idea is still pretty much intact: the doctors holding regular clinics out in the country, emergency-calls coming in over the radio, and the small RFDS-planes flying over the vast Outback to assist with medical aid wherever and whenever it is necessary.
Still, it is not always possible, nor necessary, to go and visit every patient. A lot can already be remedied, thanks to the clinics held over the radio. For that purpose a map of the body has been especially designed. With the numbers on that chart, the patient can specify exactly where he or she is experiencing pain or discomfort. And even though the doctor is sitting at a radio hundreds of miles away, with the help of this information - and I suppose with the help of the patientīs medical history - he will still be able to determine what it is the patient is suffering from. And what medicine that patient would need. Next to this chart on the body, every household has a well-stocked medicine chest. All medicines in that chest have been numbered, too. Therefore, a doctor at the radio can simply advise his patient to take a pill from medicine nr. 87, three times a day. Simple, but genious!
<![if !vml]>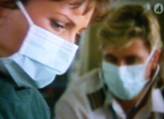 <![endif]>
The doctors and nurses working for the RFDS do not get paid the kind of salaries one would earn in an ordinary city-hospital. The pilots and the radio operators, too, would make a lot more money if theyīd be working elsewhere. Working for the RFDS means contenting oneself with modest wages and very little glamour; instead, it requires real dedication. Yet they are the real battlers out there, saving many many lives!
The Royal Flying Doctor Service is a non-profit organization. They do get some financial support from the government, but they are still quite dependent on charity. Watching the TV-series, we have seen many examples on ways to raise money for the RFDS: miss-pageants, monsterraces, inviting a special aircraft, balloonraces etc. Naturally, it is the people who personally need the RFDS in their lives who are most likely to give. But we can all help; you donīt even have to live in Australia to support the Flying Doctors! And we, having seen so much RFDS-lifesaving on TV, should be first in line to support them in their work!
How?
If you have a credit card, it is very easy:
you can donate directly on the internet:
www.flyingdoctor.net/donation.htm
If you donīt have a credit card,
you can contact the RFDS head office by email,
and they will help you make your donation!
enquiries@rfdsno.com
♦♦♦♦♦♦♦♦♦♦♦♦♦♦♦♦♦♦♦♦♦♦♦♦♦♦♦♦♦♦♦♦♦♦♦♦♦♦♦♦♦♦♦♦♦♦♦♦♦♦♦♦♦♦♦♦♦♦♦♦♦♦♦♦♦♦♦♦♦♦♦♦♦♦♦♦♦♦♦♦♦♦♦♦♦♦♦♦♦
The TV-series "The Flying Doctors"
♦