<![if !vml]>

<![endif]>Love is strong;
it only cares of joyful giving
Five stories to make this a better place   
♦♦♦♦♦♦♦♦♦♦♦♦♦♦♦♦♦♦♦♦♦♦♦♦♦♦♦♦♦♦♦♦♦♦♦♦♦♦♦♦♦♦♦♦♦♦♦♦♦♦♦♦♦♦♦♦♦♦♦♦♦♦♦♦♦♦♦♦♦♦♦♦♦♦♦♦♦♦♦♦♦♦♦♦♦♦♦♦♦
1  Dreams or despair – the choice is ours: A Little Princess, by Frances H. Burnett
<![if !vml]>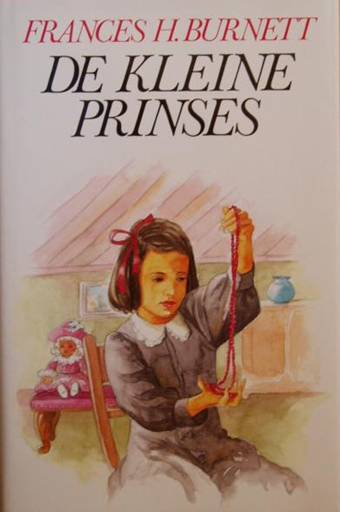 <![endif]>Young Sara Crewe is sent to a small boarding-school in London. Since her father is very rich, she has everything she could possibly wish for – and more. And the school´s principal, Mrs. Minchin, makes sure that Sara´s every wish is immediately complied with. But Mrs. Minchin doesn´t like Sara at all. And Sara – very wise and mature for her age – is very well aware of that.
Sara´s closest friends become the stupid Ermengarde, little cry-baby Lotty and the kitchen-maid Becky, but apart from a few jealous ones, Sara is liked by everyone, because she is always friendly, and most importantly: she possesses the gift of story-telling! The other children love to hear her stories, and they even start calling her Princess Sara, since one of her friends let slip that Sara likes to pretend that she´s a princess who has to take care of her people.
Apart from Mrs. Minchin´s phoney love for her, Sara´s life is pretty much a feast. But then the unthinkable happens: her father dies from a tropical fever in combination with financial worries over his investment in his friend´s diamond mine, and he leaves Sara as a pennyless orphan... 
Mrs. Minchin is about to turn her out in the streets, but her lawyer points <![if !vml]>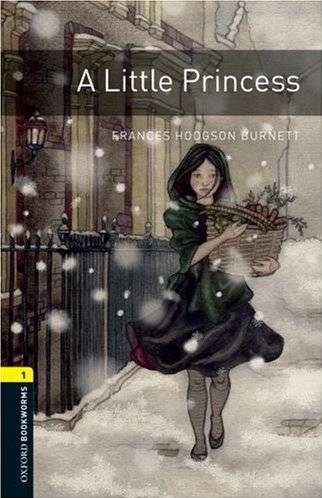 <![endif]>out that such action would be bad publicity for her school. So Sara stays as an extra kitchen-maid, to run errands in all weather. Instead of her own luxurious apartment, she has to sleep in the bare attic, sharing the room with a family of rats, and most of the time she is half starving for some vague sort of punishment.
Sara sees it as a real test: will she be able to be friendly and generous like a princess even in such horrible circumstances? Will she still be able and willing to help those who are worse off? Cut off from most of her friends, her fantasy is all that stands between survival and despair. But will fantasy alone be enough to save her? Or... is there perhaps some kind of magic to help those who try to help others, no matter how bad their own situation is...?
Best quote: "Everything is a story – you are a story, I am a story."
From wealthy princess to pauper princess – how will that affect one´s personality? A choice between love and hatred, between dreams and despair, may influence the lives of many people around. The choice is ours. Every day of our lives.
 A Little Princess was originally published in 1905, and has been translated into many languages.
♦♦♦♦♦♦♦♦♦♦♦♦♦♦♦♦♦♦♦♦♦♦♦♦♦♦♦♦♦♦♦♦♦♦♦♦♦♦♦♦♦♦♦♦♦♦♦♦♦♦♦♦♦♦♦♦♦♦♦♦♦♦♦♦♦♦♦♦♦♦♦♦♦♦♦♦♦♦♦♦♦♦♦♦♦♦♦♦♦
The other four stories the whole world should read:
Then why do we keep strangling life?
In my heart, I feel you are all my brothers
We could really get there, if you cared enough for the living
♦
♦
♦♦♦♦♦♦♦♦♦♦♦♦♦♦♦♦♦♦♦♦♦♦♦♦♦♦♦♦♦♦♦♦♦♦♦♦♦♦♦♦♦♦♦♦♦♦♦♦♦♦♦♦♦♦♦♦♦♦♦♦♦♦♦♦♦♦♦♦♦♦♦♦♦♦♦♦♦♦♦♦♦♦♦♦♦♦♦♦♦