<![if !vml]>

<![endif]><![if !vml]>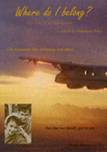 <![endif]>Magdaīs Diary: "The Flying Doctors", episode 159
Mon 21/9
Well... farewell Garmisch.
Farewell Munich.
Farewell Bavaria.
Farewell Germany.
Farewell Europe.
It feels a little pinchy around my heart. I will miss it a little. But I am too excited about all the new things that are awaiting me to be pining. I understand that it wasnīt easy to say goodbye, especially for Mom. It might be a year before we meet again; perhaps even longer. But right now, I allow myself to be a little selfish. I want to look forward to this new life of mine, full of expectation!
Still, first Iīll have to spend two days in the plane, with a night in between to spend at a hotel in Bangkok. And if things go the way they should, Iīll be in Sydney by tomorrow evening!
Tue 22/9
Actually I am so dead beat that I wonīt be able to write anything sensible, but I do want to have a first Australian entry in my diary. For indeed: I am truly and absolutely really in Australia! My new home!
Tomorrow Iīll try and rest up after the trip, and get over that jetlag. On Thursday I have to go and see Mr. Taylor at the RFDS-headoffice. But right now Iīm so tired that I am nearly falling over...
Thu 24/9
Today was the actual interview. Oh well… they had already decided of course that they wanted me, otherwise I wouldnīt even have been here. But okay, sort of a job-interview it was.
He seemed quite a pleasant man, that regionmanager or whatever he does exactly. Though he was extremely tall; I felt like a dwarf next to him.
It appears they have two vacancies at the moment. One in Hay (somewhere in the south of New South Wales) and one in Coopers Crossing (in the far north west corner). Hay is a pretty large office. Usually there are five doctors working there, and a small hospital is attached to that office. The connections are pretty good there (highway, railwaystation), and it is a fairly big town. Somewhat comparable to Garmisch, as I understand. Coopers Crossing on the other hand is but a little village, with a through way and a local airport, and thatīs it. A bus once a week and a daily flight to Broken Hill. The Flying Doctors team there consists of three doctors, and they have a miniature hospital with twelve beds. Can you imagine: a hospital with twelve beds!? Hardly worth the trouble, one would say, but it is the only hospital for hundreds and hundreds of kilometers around. Unbelievable that people choose to live under such circumstances, with so low a level of service (and everything so far away...).
Still, that Coopers Crossing sounds rather attractive as well. It sounds as if things are really different there. The vastitude, the limited services… It sure sounds exciting! Though I think it would probably be easier for me to adapt to Hay. It seems Hay is more like what Iīm used to, so the chances of success would probably be higher there. I donīt know what to choose. They both have their advantages and disadvantages.
Yes, I couldnīt believe my ears, but we may actually choose ourselves! Well: state our preference. There is another candidate: a young man, just graduated. Michael Winchester is his name. He is from a little town somewhere north of Sydney, and only recently has he passed his final examinations. He has promised to show me the wild Sydney nightlife tonight. Well, weīll see where we end up...
Thu 24/9, late in the evening
Okay, so I have seen two pubs and a disco tonight. But we had a pretty good time. Michael introduced me to a lot of his friends. Of course I had to answer the eternal question about why I had decided to come to Australia umpteen times... A few more people asking me that, and I might start answering that I actually wanted to go to Mars, but that those flights were sold out until 2024....
We talked a lot, and laughed a lot. But I did think the beer was going very fast. I know medical students and doctors are known to drink a lot, but this much...? Perhaps they think differently about alcohol in Australia? Iīd better find out before I start antagonizing everyone...
Further it has been decided now that Michael will state a preference for Hay and I will state mine for Coopers Crossing. When his friends heard about that choice, they suggested that we should settle that matter here and now by means of a game of darts! A map of Australia was pricked on the dartboard, and we each threw three arrows. Michael had a very clear deviation to the lower righthand corner. (On purpose? grin!); one even landed on Tasmania. Mine landed near Alice Springs (that was a bullīs eye), one near Lake Torrens (near Adelaide), and the third one - believe it or not - landed on one and a half millimeters from Coopers Crossing! Well, that was settled… If anyone ever asks me why - of all places - I decided to go to Coopers Crossing, Iīll be able to tell them in all conscience that I had to thank a game of darts for it!
Of course we have to wait what head office decides. The final decision is with them. But somehow I do feel like Coopers Crossing is īmyī place now. The silly things a game of darts can do with oneīs mind...
Fri 25/9
The die is cast: I am going to Coopers Crossing! Going towards adventure, it seems, for what they told me about it...! Itīs a little town with about one thousand inhabitants. That makes it the largest town in a huge area. The nearest "city" is Broken Hill, at some 300 km!
So Coopers Crossing is the main center for the scarcely populated hinterland. There is a grocery store, a garage, a hotel, and some more of those necessary shops. And of course: the Flying Doctors office with its tiny little hospital. It is situated in the middle of the Outback, in an area that is mainly used for extensive stock breeding (cows and sheep). The weather is dry and hot there: close to a desert climate. And Iīll be working there under a senior doctor called dr. Jeffrey Standish (or something like that). According to Mr. Taylor, he is a top physician, who got tired of the hustle and bustle of Sydney, and prefers to live and work in the less stressy inland. Though I couldnīt help thinking he said so to prevent me from getting the impression of being sent off to the middle of nowhere, to a tiny little hamlet with inferior, insufficient living standards...
Oh well, doesnīt matter. Iīm looking forward to it. Iīll be staying in Sydney for the weekend, and then on Monday morning my plane will leave to Broken Hill. Iīll have to spend the night there in a motel, and the next day Iīll travel on to Coopers Crossing. Then Iīll have a few days to find my way around town (canīt be that hard if itīs such a small one), and on Thursday, October 1st, Iīll start my work at the Royal Flying Doctor Service! I still find it hard to believe: Magda Heller from Garmisch-Partenkirchen going to work for the Royal Flying Doctor Service! Go and visit patients by plane, holding clinics in the open air, at peopleīs houses... So many new experiences! I am determined to enjoy it. Well, not everything will be a party, I realize that. As a doctor, you always get to deal with grief, no matter where you are: in Bavaria, in New York, in Africa or in the Australian Outback. Sort of the occupational hazard. But Iīm going to do everything I can to make a success of this. And Coopers Crossing has at least one advantage over Hay: in a small village like that, itīs bound to be easier to get to know people and make friends than in a city. Still, itīs thrilling, for I have but a vague idea of what I am to expect. But it is thrilling in a pleasant way: the prospect of starting something new. A new life! I can hardly wait! Only four more nights to go! ☺
Mr. Taylor told me that head office has organized a place for me to stay. To start with, I can move into the furnished room my predecessor inhabited. That way Iīll have everything I need when I arrive there, and if I want to, I can go and look for someplace else to live when I am there. Very practical: after all I donīt have any furniture and stuff.
Yes, I am really looking forward to it. Just a few more days! But for now, I think Iīd better enjoy the pleasures of the city. After all, I have no idea when Iīll get the chance to get back to the "civilized world". For example: Iīve managed to get hold of a ticket to the matinée of Verdiīs Rigoletto on Sunday, in the famous Opera House! A rest card of course, on the side balcony, but still… something really special! And then the next day… Coopers Crossing, here I come! (Grossly exaggerated, but I feel I can face the whole world at the moment!)
Sun 27/9
So, that was a good weekend. Iīve slept in long (now that I still have the opportunity, and I donīt think I have entirely gotten over my jetlag either), been to the opera (magnificent! and such brilliant acoustics!), and for the rest Iīve been roaming about town a little, and doing some shopping. But when I was standing on the beach, I really had to pinch myself. But it was really me, standing there, looking out over the Pacific. Quite a different sensation than looking out over the North Sea at the beach at Borkum, I can assure you. Just think: a real ocean with sharks and coral reefs... Perhaps when Iīll have my vacation here, I could take up diving lessons or something like that? (Ha, I havenīt even started working yet, and already Iīm talking about vacations!)
But for now... tomorrow I have to be at the airport at nine oīclock; my flight will leave at half past ten. To Broken Hill!
Mon 28/9
Sydney-Broken Hill.
First we were flying over mountains. According to my map, I think it is the Great Dividing Range. They are pretty green. No snow. But the winter is practically over here. (I have to remind myself sometimes: itīs spring here!)
At the moment we are flying over rather flat country. Vast emptiness, with a little square here and there. A house, I suppose. Would Coopers Crossing be just like this? It looks rather bare... Pretty green, yes, but hardly any trees.
We are more or less following the railroadtrack. Kilometers of track as straight as an arrow. Not that there is anything it would need to yield to. It would be a nice track for a TGV. I wonder if they have one here.
Nevertheless... it does pinch a little when I look out the window. So flat, so bare... I hope Iīm not getting homesick yet, longing for the Zugspitze and the German forests...
Mon 28/9, evening
Broken Hill! It looks like a nice little town. But what struck me most of all when we landed, was that its streetpattern seems to be taken right from New York: all straight streets, forming perfect squares!
Once we were on the ground though, I noticed something else. Right next to the airport was an office of the Flying Doctors! Apparently something had happened, for two women (one dressed in a blue nurseīs uniform) and a young man in a white shirt and black trousers came running out. They were carrying several cases and coolboxes, and they jumped into a little aircraft standing next to the hangar. That young guy must have been the pilot, for he climbed into the cockpit and started the engines right away. And within two minutes they took off. So I have already seen the Flying Doctors in action! Imagine, starting Thursday it will be me diving headlong into an airplane like that, to go and visit a patient! Itīs still rather hard to imagine.
Tue 29/9
The tension is increasing... It is a three hours flight from Broken Hill to Coopers Crossing, and I am beginning to believe that they may be the three most tense hours of my life… If we had been flying with that airplane we had yesterday, I think we would have been there already. Not that yesterdayīs plane was all that fast, but this is a really small one. About the same size as that one the Flying Doctors in Broken Hill used yesterday. There is room for nine people. And that is including the pilot! I donīt believe this is a very busy route. Apart from me, there are but two other passengers. Businessmen, I presume. Even before we took off, they were already engrossed in their papers, so I donīt suppose they feel like a chat. Perhaps they live in Coopers Crossing? Or perhaps they are going there on a businesstrip? One of them was on the flight from Sydney yesterday as well; I remember having seen him on board.
The seat next to the pilot is empty. I donīt know if it is allowed for passengers to sit there, but I myself would love to. Now there youīll have a good view, I think! Well, not this time, unfortunately. We have to remain in our seats during the flight, with the seatbelts fastened. So no chance of changing places. Perhaps a little plane like this one isnīt stable enough for things like that. Well, itīs okay, I can look along the wing without any trouble, so... Here, too, the landscape is vast and extensive. But I have even seen a little lake, and woods! But here, too: most of the country exists of reddish yellow and green plains. I presume that some parts are irrigated; otherwise the difference would not be so big. Or perhaps those brownish yellow plains are not in use. A kind of alternating-use-system? On an enormously huge scale then...
Less than half an hour to go… Then weīll touch down in Coopers Crossing, and my new life will begin. Iīve been chewing my lip for at least the past fifteen minutes. With no other reason than nervousness. And Iīm nearly freezing, too. Iīd wish we were there yet… but at the same time Iīd want to postpone it as much as possible. What will it be like?
Tue 29/9, afternoon
Help, I need air! Has ever a doctor started his new job in this way?!
I want to write everything down now first, before I forget half of it in the chaotic hurry here. (Who ever thought life in the country would be so much calmer?! A witchesī cauldron is what it is! Compared to this, a madhouse is an oasis of peace and quiet!) Perhaps in a few months or a few years Iīll laugh about it, but right now I am completely overwhelmed…
Good, to start at the beginning: the arrival. This airport was even smaller than the one in Broken Hill. Only one airstrip, a hangar and a tiny office. And a small bench for those who have to wait for a while.
The pilot had brought the airplane near the hangar and helped us to get off. He took the luggage from the hold (those two businessmen had hardly anything, and there I was, with my emigration mountain…). I thanked the pilot and turned around to some people waiting a little further down. The two businessmen disappeared directly, but nobody from the waiting little group made ready to come to me. I tried to make out if perhaps I could distinguish who of them worked for the Flying Doctors. But that didnīt work. So I tried to catch someone's eye, but the only thing I got were some curious glances. So I decided to take charge myself, and I dragged my cases over to the group. I gathered up my best English, and inquired carefully: "I am looking for dr. Standish?"
They all looked at me from head to toes before a sturdy blond woman drew up her chin and asked: "Are you the new doctor?" 
I nodded relieved, and introduced myself. As an answer, the woman said: "But dr. Standish isnīt here. No one from the base." 
"Well, then Iīll wait. I suppose theyīll be here soon," I said, and I dragged my luggage over to the office, and sat down on the bench.
It appeared that the people waiting there were the passengers for the returnflight to Broken Hill. Now the pilot loaded their luggage into the aircraft, checked the tickets, and those staying behind said their farewells. And about half an hour after its arrival the airplane took off again. Still: not a single trace of someone from the Flying Doctors however. And when both farewellsayers - the woman with whom I had spoken before was one of them - with a final glance on the disappearing airplane and another one on me, returned to their cars, I understood that I had to take action. If not, Iīd probably be here till tonight, for the town was nowhere to be seen; so probably it was quite far off.
I walked up to them. The man walked on stoically and got into his dusty car, but the woman stopped. A bit suspicious and repelling, it seemed to me, but if I wanted to get to the town, I would simply have to brave that.
I got an almost gruff nod at my question if she could give me a lift. So I got my suitcases and hoisted them into the open boot. The woman raised her eyebrows in surprise when I wanted to get in on the right-hand side. Yes, thatīs right: in Australia the traffic keeps left…
A little later we drove through a bare landscape. Vast, vaguish green-yellow plains, with a forlorn looking tree here and there.
I tried to start some conversation with the woman, but she limited most of her answers to one or two syllables. She told me that her name was Mabel, that she lived outside the town, and for the rest her answers consisted of īyesī and īnoī. Until she suddenly asked: "You are no Aussie, are you?" 
For a moment I had to think what she meant, but then I told her that I came from Germany indeed. Glad to find at least a little crumb of interest from her side...
She snorted. "What are you doing here then?" 
I was rather astounded by the dismissive tone, and I answered a little hesitantly that I had come to Australia because I wanted something different after the hectic life in the crowded German cities.
"Hmpf," was all she said. And then I ceased my further attempts to make conversation, too... It almost seemed to be foreigners hatred. Was this area so backward that the people here had an aversion against everything from outside? Against everything from other countries? What the farmer doesnīt know… And the population here would probably exist of very little else but farmers. For I suppose that those who would want to continue their studies will have to go to the city; with so small a population, there will be very few opportunities for further studies in a tiny little town like this. And in the meantime, those who do not want to continue their education will remain here. Apprehension was dawning upon me that it might really have been a more sensible choice to go to Hay instead. A bigger town, so much closer to the civilized world… certainly people would be less narrow-minded there. How was I ever going to make friends here when the people didnīt want to have anything to do with me anyway because I am a foreigner?
At that moment we drove into the little town, and at that moment I remembered that at least two university skilled doctors were living in this hole with whom I - at least at an intellectual level - would have a connection. And perhaps - hopefully - they were a bit more open-minded when it came to foreigners. And moreover (I heaved a sigh of relief), who ever said that all those thousand inhabitants here were as surly as this Mabel? Well, letīs hope they arenīt...
"Where to?" my driver asked meanwhile.
I thought for a moment. I did not have the address of that apartment they had organized for me. So I needed this dr. Standish before I could go anywhere else. So I said: "To the office of the Flying Doctors, please."
We drove up the broad street. Houses and small shops aligned it on both sides: a little kiosk, a garage, a small store, a little office, a small hotel… The pavement was covered nearly everywhere, as if each house had confiscated it to its house as a kind of veranda. The street was practically empty, and everything was covered with a layer of dust.
And there it was: a low building of yellow brick, with a large plate saying: Royal Flying Doctor Service. In front of it was a striking green lawn, with a small sign: do not walk on the grass. I grinned. Was grass something so rare over here that it had to be protected?
Mabel stopped the car at the concrete path to the door (the building was situated a few meters off the road). I thanked her, dragged my cases out of the boot, and with a cool nod she drove off in the direction we had come from.
I looked around. So this was Coopers Crossing. My new residence. It looked rather dead. A shutter flapped in a slight breeze. But okay, I told myself: it was the middle of the day; surely everybody would be at work.
I turned around and started dragging my suitcases to the door. From the outside the office looked as desolate as the rest of the street, but I had to start somewhere.
And indeed, the door appeared to be unlocked, and I heard a womanīs voice talking into the telephone. This is where I had to be: my new job! My new life! Immediately the enmity of that Mabelwoman was forgotten, and full of expectation I stumbled in with my luggage.
The building was subdivided in different sections by half glass walls. In one of those sections was a middle-aged lady talking on the telephone; it seemed she was the only one around. So I went up to her, and just when I put down my luggage, she put down the telephone, got up and almost bumped into me. She looked rather bewildered, so I introduced myself directly. A broad smile came over her face when she welcomed me, and she started to apologize immediately: she had completely forgotten that I was coming today, and dr. Standish was supposed to pick me up from the airport, but he had been called into an emergency surgery and had to operate... well, now that they were a doctor short...  She told me her name was Claire. Claire Brian (at least thatīs how it sounded), and she insisted on being called Claire. Thatīs something Iīll have to get used to - even more since she could have been my mother - but I suspect that colleagues are a little less formal among themselves here in the country than they are in the city. She poured out a long story over me, but in the end she made her excuses once again: it was terribly busy, and she had to go on for a while. She got a file from a cupboard and I looked around in the office with curiosity. It was fairly small, but pleasant. Light and open, thanks to those glass dividing walls.
"You start on Thursday, right?" Claire interrupted my musings.
I answered in the affirmative, and she hurried back to the radio panel. Meanwhile I strolled patiently about the office while I waited for this Claire to have some time for me. It looked like a friendly place. There was a vase with flowers on the receptiondesk (and another one by the radio), and the whole place breathed an air of a well-organized, but intensively used working place. The far from sterile tidiness was the witness of it being used much: papers and files lying around here and there and things like that. To me it seemed a pleasant place to work.
Meanwhile I heard Claire calling a certain Johnno on the radio. I listened with half an ear, and understood that this Johnno was a pilot. Although I thought for a moment that he answered the call with: "Now there is my sexy voice." But I suppose I misunderstood what he said...
As Claire was talking with him, I discovered a pinboard on the wall. It was full with both official and quickly written notes, two postcards and also a couple of pictures. Inquisitively I walked over to look at them properly. Might that be my colleagues? <![if !vml]>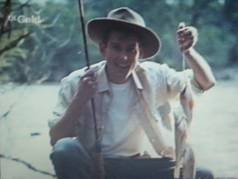 <![endif]>
Possibly. One of the pictures was on the lady at the radio panel. Then there was one of a young, very blond girl with a horse, and one of a man and a nurse leaning against (probably) an airplane. The nurse was about my age, perhaps a little younger; the man was blond and was probably closer to forty. And a little higher up there was one more. A picture of a boy with a boy scouts hat and a loose shirt, triumphantly holding up a big fish. He was around 25, and had a very nice face. Perhaps this was the pilot Johnno? 
At that moment Claire came back to me and poured out a new waterfall of words over me. I really had to concentrate to be able to follow her, but at least I managed to understand that it was abominably busy today, that there was a certain Jock Weatherhead with serious respirational problems (or perhaps not; it seemed Claire wasnīt really sure about that either), and that someone had to go there to check him out. If I could help them out and go there, perhaps? For all the others were occupied and could not be missed. If so, the Nomad (that was the plane, as I discovered later on) could be ready in half an hour, and of course I would have a nurse with me. Please, would I help them out and go there?
Browbeated I stammered something like: "Of course… if you think so…?" 
She put the file into my hands and answered sceptically that around here there was usually very little time to think. As I would find out soon enough, according to her. I believe I was starting to find out already...
Waiting for our departure I opened the file to get acquainted with the recent medical history of the patient. But everything was written in such wriggly writing that I had to guess more than I could read! What a hopeless handwriting that dr. Standish had… No, not dr. Standish… this patient was one of a dr. Ratcliffeīs. Thatīs right: there were two doctors.
Before I had managed to puzzle all the way down through the first page the blond girl came storming in. This time in nurseīs uniform. Claire introduced us to each other in between all the other things she was doing. The girl was called Annie, could not be much older than twenty, and she seemed a cheerful, pleasant girl to me, without silly airs or something. Direct and honest. No swanking, just be yourself.
She took a coolbox, I took my doctorīs case and my camera (perhaps I could take some beautiful pictures when we were up in the plane!), and also the thin vest that went with my dress. For it looked rather gloomy outside; at least nothing like that 30 to 40 degrees they had predicted me. And since I had no idea as to where we were going and when we would get back here...
Annie drove us to the airport, and I was thinking that I would be taking this road many many times in the time to come. The gloomy air made a solitary bald tree looking almost ominous. Annie drove the car all the way up to the hangar. A little white airplane with a green and yellow line over its whole length stood there, ready to leave. But I looked at it quite bewildered. This one was even smaller than the one in Broken Hill!
I was started by a movement in the entrance to the plane. A man in a black and white uniform jumped out. Annie locked the car and walked ahead of me to the man who was curiously staring at me. Annie introduced us. It appeared that he was that pilot Johnno with whom Claire had spoken over the radio before. I took him to be a few years younger than me. He had dark blond curly hair and some vague hint of a macho-look, but he seemed quite congenial. Anyway, Johnno was definitely not the fisherman on the pinboard; that guy was much darker.
They let me get into the plane first. There were a couple of chairs, a stretcher with a pillow and two folded blankets, and in a corner there was a metal cupboard. Annie climbed in behind me and showed me where to put by bag. Johnno closed the door behind her, and he himself climbed in at the front. There was a passage to the cockpit, and of course I asked Annie immediately if it was permitted to sit up front. She looked amused; of course I could! So I dug out my camera and made my way to the cockpit. Johnno wanted to know where exactly in Germany I came from, and while I told them about Garmisch I clambered onto the chair next to him. Naturally, the inevitable question about how on earth I had ended up in Coopers Crossing then followed promptly, so in all conscience I told them the story about that game of darts. They thought it was pretty funny. Johnno told me to fasten the seatbelt, and then we started for the take-off. A marvellous view you get there up front; I took a picture immediately! 
Once we were in the air, obviously it was allowed to release the seatbelt, for Annie came to sit with us on the step to the cockpit. She and Johnno told me a couple of things about the work. For it appears that there is only one airplane for the three doctors. And I who had thought we would each have our own airplane! It would definitely be more practical, but I suppose thatīs a financial matter. Though it seems that one of the doctors can help out with his own plane if necessary. (They called him David. That must be that dr. Ratcliffe then, the one with the Chinese handwriting, for the senior doctor was called Jeffrey, as I recall. Which one would be the fisherman in the picture?) Johnno was trying to put my back up, telling me that such things were part of the job: in case of an emergency, a flying doctor has to be able to fly the plane and also be able to jump out with a parachute. But Annie laughed at him and assured me that Johnno was a bully, and that I had to take his stories with a generous pinch of salt.
Good. We were flying and talking and I took quite a few pictures. Now and then Johnno told me the names of the places we passed. Sometimes they were ordinary English names, sometimes they were magical sounding aboriginalnames. The most wonderful thing I have seen was a group of steep, round hills or mountains, of a reddish brown colour, that all of a sudden rose from an extremely flat landscape. By then we had been in the air for about an hour! We had flown from Munich till Paris to go and visit a patient! I started to realize that my ideas about distance would need some drastic adjustments now that I was living here...
The landscape was becoming a little greener, but just as Johnno started to prepare to descend, a call from Claire came in over the radio. If he could drop off Annie in Thurluka, for a little girl had been bitten by a snake there. Johnno promised he would do so, and then turned to me saying: "Well, it looks like you are on your own." 
He put down the plane and Annie helped me to get out. There was nobody there: I stood on a sandy grassplain with that kind of weather-vane you often see at airports, and there was no sign of a house anywhere. Let alone a human being.
"They will be here any minute," Annie assured me, and she closed the door already. They were in a hurry to get to that girl in Thurluka of course. But what was I to do here all by myself? I called out if they had any idea when they would be back, but Annie waved, and the airplane already started its take-off.
I stared after it till it was but a little dot in the sky. Bewildered, I may safely say. Here I was, in the middle of nowhere, with nothing but my doctorīs case, my camera and my vest!
I looked around. If only I had some idea in what direction the Weatherheadīs house was... then I could have started walking towards them. But I didnīt have the faintest notion of any direction. I could have been alone in the world. And no matter in which direction I would go, I would be lost as soon as that yellow weather-vane would be out of my sight. Hopelessly lost in the Australian bush. So I had no choice; all I could do was wait.
I looked around in all directions, but there was no movement anywhere - or anything at all - that could implicate the presence of human beings. I shuddered in the soft breeze. What if there were wild animals around here? It would be nice to see a kangaroo, but Iīd rather not meet with a wild dog. Or snakes…? I spied around, but the only things moving were the weather-vane, the leaves at the few trees around, and the long grass along the airstrip.
It was a bit chilly, and I decided to put on my vest. And then I would just have to wait for someone to show up; there was nothing else I could do. 
I sauntered back and forth a little, continually keeping an eye at the horizon. But whatever happened, nobody came. After ten minutes I had had enough. I took my camera and decided to go and take some pictures. For beautiful it was here: fairly green, and that odd stiff grass with the brown little balls on top would be very photogenically. 
Just when I had taken a few pictures, a jeep came bumping over the plain. I jumped up and waved; after all I had wandered away from the airstrip a little, and I didnīt want to risk seeing him returning to the house without me! Then I would be stuck here in the wilderness!
Fortunately, he saw me. The reception wasnīt all that cordial from both sides, but on the way to the house he opened up a little. It was a young man. Brett was his name. And the patient was his father Jock.
It turned out that the house wasnīt all that far away. It was a farm, with a low red roof and an overgrown veranda. A few barns stood next to it, and vast sloping fields were bordered by lines of trees. A lovely feeling of freedom came over me at the sight of this beautiful version of īstatelinessī. It was Bavaria the way it should be: a house here and another one there, instead of overcrowded cities.
Brett told me that this was a holidayranch. A kind of camping-farm, where people from the city can go on guided tours on horseback to taste the īrealī Outbacklife. He made some scornful remarks on their riding abilities when two of those city-tourists came dashing by. But since I know very little about horses, and nothing at all about horsebackriding, I decided it would be wiser to keep silent. To be honest: to me it was even remarkable that they managed to stay in the saddle at all, with that huge animal rushing on so wildly.
"So, where my patient?" I asked him. 
He nodded to a man on horseback coming from the other side. Two young women were riding next to him, and at that moment he was teasingly pulling the one nearest to him out of her saddle. That was my patient?!?
"Good luck with him," Brett said dryly, and walked away. 
I watched him as he came closer, descended the horse and tied it to the fence. I introduced myself, and he immediately wanted me to call him Jock. If he had left it there, I might have done so, but the flirtatious: "I would certainly not mind calling you a friend," brought his behaviour towards that girl back to my mind, and almost automatically I kept him at a distance and confined myself to my professional role as a doctor. I believe he wasnīt really happy with that, and instantly he didnīt want to have anything to do with me anymore. He did not need a doctor, and if it would happen that he did need one, then dr. Ratcliffe was his doctor. The fact that a call had been made to the office of the Flying Doctors didnīt impress him either: he hadnīt done that, and as far as he was concerned it was all a mistake and Iīd better make off. I was just planning to start feeling insulted when he coughed a nasty cough, and immediately my concern took over. And when I assured him that an examination would not take very long, he finally gave in and and went inside with me.
I got quite a fright when I examined him. Sure, I had understood from dr. Ratcliffeīs wriggling that he had bronchitis, and that several further tests had been done. But his lungs were full of fluid! This could be something really serious, up till cancer! I went in search of a telephone; we had passed some sort of an office when we had come into the house. But there was no telephone. A girl in a checkered shirt and jeans came in. Fiona is her name, as I heard later on. She told me that they are way too far from the inhabited world to have a regular telephone connection. Around here, everything goes over the radio. She showed me how to do it (after some wrestling with the on/off-button on the microphone I got the hang of it pretty quickly), and called Claire for me. I was connected with dr. Standish, who had very little time however, since he was about to go and operate. He pointed out to me that it was not a good idea to take up Jock in an airplane anyway; at least not when his lungs were full of fluid. That was right; I hadnīt thought of that. But his advice to drain him here, on the farm, seemed too ridiculous to even consider in my opinion. Still, there wasnīt much of a choice. Talk about primitive circumstances...
I told Mr. Weatherhead what we had to do. He didnīt seem to have much faith in it. But still, he couldnīt go on with his lungs full of fluid either, so... Brett stayed with us. It seemed he had gathered that I had never used this emergency procedure. But even when that was so - both in Garmisch and in Munich you didnīt need an airplane to be taken to hospital in a case like this - I refused to discuss that at that moment. Fortunately, it went well; nearly a full syringe of fluid has been removed, and you could simply hear Mr. Weatherheadīs voice getting better. Though he did remain just as grumpy, but at least I have learned my first Australian word: jackaroo. At first I thought it was an animal ☺ but it appears to be a person learning in practice how to manage a ranch. However, Mr. Weatherhead considered it plain nonsense that I had come to Australia. And for a moment I started to wonder if there would be anyone at all who would understand. Anyhow, my fretting was interrupted by Mr. Weatherhead, who got up to go and prepare that Outbacktour that was to start tomorrow morning. He even planned to lead it himself! I tried to convince him that it would not be a very wise idea. His condition really was serious, and if only he would wait for the test results at the very least... (dr. Ratcliffe would have those tomorrow, as dr. Standish had told me over the radio.)  But no, Mr. Weatherhead knew everything better of course, and he disappeared outside. His son mumbled something like: "If he wants to kill himself, let him..." It doesnīt seem like a very warm relationship between father and son. A couple of obstinate mules, thatīs what they are...
Anyway. The young Hopeful went outside, too, and the only thing I have to do now is wait for the plane to pick me up again. I called Claire over the radio (fortunately I remembered the code name Fiona used: Victor Charlie Charlie. I wonder what those names are standing for. I believe the airplane has a senseless code name like that, too (I mean: without any obvious logic), but I forgot what it was. Itīs almost like James Bond here!☺) and Claire said she would let me know as soon as she could. But I havenīt heard anything yet.
Well, at least I have caught up with my writing. I think Iīll go outside for a while now. To enjoy the beautiful panorama. A pity that itīs so very very very far off, for otherwise I think I would love to live here! 
Tue 29/9, evening
Oh help...! Is it him Iīll have to work together with?! That will be something...
I hadnīt been outside long, admiring the quasi wild growth around the veranda, when I heard a banging car door and a voice that said: "Thanks for the lift!"
And there he was… the fisherman from the picture! A young man, dressed in the same peach coloured shirt (although this time it was neatly buttoned up, casually left open by the neck), and without fish and hat, but with a doctorīs bag in his hand.
And as if to give me a sign, at the very moment he stepped onto the garden path and saw me, the sun broke through the clouds. I could not keep my eyes off him, and I stepped down from the veranda and walked towards him as if he had hypnotized me.
"You must be Magda," was the first thing he said.
I answered on automatic pilot, and while he continued talking I had the feeling as if someone had thrown a basketball in my stomach with all their might. A little sick, it seemed I couldnīt breathe anymore, and my legs were very close to simply fold under me, to leave me plumping down at his feet. All of a sudden though, I realized he was holding out his hand to me, and awkwardly I shook hands with him. His eyes, so kind, of a beautiful brownish green that perfectly matched his chestnut-coloured hair, looked straight into mine, and suddenly I realized/remembered that he had just introduced himself. What was it again he said… David Ratcliffe? A lightning flash struck my confused brain and I stammered rather doltish: "You are the fisherman! Who flies!" His face was one big question mark, so I added quickly: "It doesnīt matter." 
He took me in rather inquiringly (the way I was behaving, he sure had reason to doubt my intellectual abilities…), and I discovered that - after no more than maybe twenty seconds in his presence! - I could not even look him straight in the eye anymore. At least not at so short a distance. Not if I wanted to retain at least something of my virtue and dignity. He let go of my hand (his was pleasantly warm and soft, though the handshake had been firm), and while I tried to avoid his eyes as best as I could without being impolite, he said: "I could really do with a cuppa." 
He might just as well have been speaking Chinese, for I didnīt have a clue what he was talking about. But when he didnīt get any reaction from my side - really, I was completely and totally upside down, and my legs etc…- he walked past me, onto the veranda and he went inside. And I simply had to follow him, whether I wanted to or not, as if I was a puppet and he was the puppetplayer. Somehow, he had complete power over me. If he had said: "Here is a gun. Go and shoot Jock Weatherhead," I would probably have done that, too.
It is true: I had always - at best - slightly ridiculed and disdained those people who were speaking so heavenly about love at first sight. And here I was: the down-to-earth Magda Heller from Garmisch-Partenkirchen, being swept right off my feet at the first glance at this Romeo. Fallen in love. Literally. Completely and instantly.
When I came in, I discovered that he had meant he would like a cup of tea. He went around as if the Weatherheadīs house was his own, taking things from cupboards and putting the kettle on, and I only felt terribly clumsy. Like I would just drop everything I would try and pick up, so I scarcely dared to take out the cups from the cupboard he pointed out to me.  I was so extremely conscious of his presence... It was plain impossible the way that man attracted me! I had to be really careful, otherwise... My backbone seemed to be made of boiled spaghetti, my legs did a fine impression of jelly… and for a moment I tinkered with the thought what he would do if I would faint. I felt ready for it, but as it is, I am not really of the fainting kind. Something had to happen though, and quickly, too, to relieve the tension... One word would be enough, but my head was completely empty… He came in with the teapot, and walked past me to put it on the table. His sleeve stroked my back for a moment when he passed me, and I felt a shudder going down my spine that had nothing to do with cold, but everything with electricity. I felt like I was loaded with at least a thousand volt. Another touch like that, and I would throw myself at him; thatīs how it felt. What on earth had gotten into me?! Where was my comfortable, familiar down-to-earthness, that would say: "Magda dear, donīt put yourself out"? It was like some kind of primitive animal had taken possession of my body. Not to mention my mind…
Next to me David began to pour the tea, and asked in a completely normal, friendly tone how I liked it here, and how Jock was doing. I could have thanked heaven on my bare knees... The tension subsided a little, I was forced to concentrate on something beside his hands and his body and those eyes to drown in, and I even managed to gather some of my wits. The fact that the reason for Davidīs coming here was that he had the results of those tests, brought me to my senses completely. My fears were confirmed: Jock had indeed SCC, with that bronchitis as a secondary complication.
Anyway, I offered to take up this news with Jock. It feels a bit like he is my patient now, and no matter how stubborn and pigheaded he is, I canīt help to like him. David had nothing against doing it himself - after all, that was the reason he had come here - but after a short hesitation he gave way. (A true gentleman: chivalrous enough to try and protect me from the thistles on my path, but still courteous enough not to argue when I am pigheaded and want to take the thistlepath all the same.☺)
Not that I had much success in trying to talk with him. Jock was obviously scared, and he simply refused to believe my words or the test restults. It was bronchitis, and no further discussions, please. Denial… the general ostrich-policy. I feel sorry for him. He seemed so lonely when he walked away with his horse.  
David said later on that he had expected something like that. "Jock is difficult at the best of times," were his words. Yet it seems to me he has a soft spot for the man as well as I have. Later on David has tried to talk with him, too, but from what I understand with hardly any more success. Iīm afraid we will just have to give him time. But how much time will Jock Weatherhead have left? 
Anyway, in the meantime we had little else to do than wait for the plane to get back. We roamed about a little over the property - not very practical with those shoes I was wearing - and talked about working at a ranch and working with the Flying Doctors. So at least I have some idea now of what I am to expect.
Once or twice a week you go on a clinic. Usually together with a nurse (most of the time thatīs either Kate (whom I havenīt met yet; the one in the picture?) or Annie), sometimes even with another doctor if itīs a very big clinic. Those clinics usually take place at peopleīs houses, on the veranda. Itīs a combination of ordinary consultation and a policlinic: everyone in the wide neighbourhood in need of some sort of medical assistance comes there. And apart from the medical side, itīs also a grand social event in these scarcely populated areas. People are living so far apart, that the radio is their only contact with the rest of the world. To meet other people, they come to the clinics. But he warned me in case I was one of those diet-freaks (he had a far more courteous expression for it, but unfortunately Iīve forgotten what his exact words were), for those clinics are one big tea-party as well, with cakes and scones and cookies and everything. Sounds good!
Sometimes there are so many people for a clinic, that it has to be spread out over two or even three days. Then the doctors have to stay the night there. But he promised that they wonīt send me out all by myself in the beginning; Iīll be doing those clinics with either him, or with Jeff for the first few weeks. (He calls him Jeff instead of Jeffrey.) That way I can pick up the routine, and the people can get used to me, too.
He grinned at that last remark. It appears that practically all doctors here have had a very hard time getting accepted by the local population. Theyīve all had to struggle to find their place in the community. He told me some anecdotes - mostly things he had heard from the others, since he himself was the latest new addition to the office here. It seemed to me he was trying to reassure me. Like: donīt worry if people donīt accept you right away (Mabel!); just give it some time and it will all turn out fine. His own story, about how he willy-nilly, and to his own bewilderment, got engaged to be married after two weeks in Coopers Crossing and ended up being the laughing stock of the town, was a pretty kettle of fish...
Apart from the clinics, there are daily consultations at the base, too, for the people from Coopers Crossing and its immediate surroundings. Further there is something called radioclinic; something that mostly consists of giving advice on how to deal with minor medical problems. The people out here all have a big box at home with the generally most needed medicines. Every medicine has a number, so thatīs pretty easy. They also have a couple of pretty detailed charts over the human body, also with numbers. With those charts, they are able to tell exactly where they experience pain etc. Ingenious! So if someone has pain at number 3, you advise them to take a tablet from number 8, etc!
Then there is the work at the hospital of course, where all the usual activities come in. No specialisation here, though Kate is the most experienced operation assistant, and Jeff and I are the available surgeons. It appears David is "just" a general practitioner/operation assistant, with very limited qualifications to operate on his own; just in case of an urgent emergency. Still: two surgeons on a hospital with twelve beds isnīt too bad. ☺ Consequently, David is the one who does most of the clinics, and Jeff is the one who has the bigger share of duties in hospital. For me itīs probably going to be both. Nice, a bit of variety in my work! And then there are the night shifts of course: once every three nights itīs your turn. Being on call at night means you have to be available and attainable from 8 p.m. to 8 a.m. So if you like, you can go and eat at the bistro (sounds good!) or go home and go to bed, but in case of an emergency, you get called in, and then youīre supposed to be at either the base or the hospital within fifteen minutes. Sometimes the emergency has to do with a patient in the hospital, but it also happens that you have to go out in the plane in the middle of the night. Exciting!
As a rule, you have seven days off in three weeks; two of those days you have to be available however, just in case of real big emergencies. So that means staying near the town. But thatīs just to be on the safe side; 95% of the time they can manage perfectly without you those days. And when youīre on duty during the weekend, your main responsibility is to keep things at the hospital running smoothly and keeping an ear open for the radio. And as long as you donīt get called out to an emergency those days, it seems to be the most suitable time to catch up on your paper work. But the roster is made together, so usually itīs possible to accomodate to special wishes.
He also told me a little about my colleagues. Iīve come to replace the enormously popular Tom Callagan. ("Compared to him, Jeff and I are nothing but a pair of grey mice," he chuckled.) Tom has left to go and work with the aboriginals. David himself has been working here for about two years, Jeff approximately five years, and Kate "as long as anyone can remember". Annie and Claire have been here for about a year, and Johnno is pretty new. Jeff and Kate are a couple (so I suppose they are the blond man and the brownhaired nurse in the picture), and Annie has more or less (nobody seems to really know for sure) a relationship with Nick from the garage, who is in Sydney at the moment with his father, whoīs dying of cancer. And as far as he knew, there are no other special ties among the Flying Doctors crew, he added with a grin. But he added that the general working atmosphere is very pleasant and friendly.
I was not going to give myself away. And this whole conversation was held at such a normal, friendly tone that I was really starting to wonder whether I had just been letting my imagination run off with me before. That consciousness of his body, those feelings of... yes, like a swooning teenager... had it just been the results of an overheated imagination? Now that I was walking here next to him, it sure did seem that way. I still found him attractive. Absolutely. And I liked him more by the minute. But that - yes, almost sexual tension (I think) - had completely dissappeared. Now there was more something like companionship in the air. Not that Iīd have anything against that... Iīm sure companionship will be far more convenient when weīre working together day in day out than the sensation that my legs turn into jellypudding every time he looks at me... 
For the rest he was very interested in what I thought about the things I saw around here. He comes from a small town on the other side of New South Wales himself, so he has known this scenery and the way of living here ever since he was a kid. And he really wanted to know how I look at those things, fresh from Europe as I am. With so called īnew eyesī. He laughed when I wanted to take a picture of the cows. I thought they look almost like wild animals; I wouldnīt like to meet one out in the bush.
For a moment I deliberated if I would take a picture of him, too. Preferably without him noticing. But I didnīt really dare to. Not to mention that it would be pretty pathetic of course... the lovestruck teenager, hey?
In the end we returned to the house and went in. Night was falling, and a chilly fog started to cover the hills. We were invited to dinner, and my goodness, what an enormous steak we got on our plates! It was nearly a meal by itself!
It tasted very good, but the atmosphere was rather tense. When dinner was over, we had a chat with Brett. It appeared he has had an excellent international education in agriculture; he has seen more of the world than I have! All of a sudden I started to understand what caused the friction between father and son: Jockīs practical experience versus Brettīs theoretical, perhaps innovating ideas. We got to witness another sample of it when Jock came in and told him to lead the tour group tomorrow. (Apparently he had come to the conclusion that it would indeed be better if he would stay here in his condition.) Brett got angry, and Jock got angry, and it ended with both men furiously stomping out of the room. But before he left, Jock told us we had to stay the night here, because the plane had broken down. So we should make ourselves at home.
Rather bewildered I looked at David. That was something I hadnīt quite counted upon! But he remained very calm, and we went in search for Fiona. She gave us towels and sheets, and showed us to the guest-quarters. She lent me a nightgown, too, and offered that I could borrow a shirt and a pair of jeans for tomorrow, too, if I would like to. For according to her, it was very unlikely that we would be out of here before midday. And in a place like this, somewhat rougher clothes would be far more practical than the fine lilac dress I was wearing.
David and I returned to the livingroom. He seemed to be completely at ease; I felt a bit like a fish out of the water. We sat down, and talked a bit more about all kinds of things. David gave me some background information on how it is to live out here on a cattle-station. According to him, cattlebreeders are a special kind of men. Men like Jock. He blamed the solitude for it. But you can get lonely anywhere: whether you live out here in the middle of nowhere, or in a big city. The fact that there are so many people around you there doesnīt mean they take away the loneliness. Sometimes you even feel it stronger, with all those others in the streets who seem to be so happy and content, with all their friends and acquaintances. And you never know; perhaps they are putting on a happy face just as well, even though underneath they might be just as lonely...
I think he understood what I meant. And according to him, the big difference between working as a city-doctor and working out here is that in the country your patients become part of your life. I suspect that he also meant that itīs hard to keep your private life and your professional life apart, but what he described was mainly the fact that out here, you donīt just discover how people live here, but also why they are living the way they do. Whether you want to or not, youīll find yourself involved in their lives. Like I do with Jock and Brett already. Of course, they are my first patients here, and therefore a little special, but still... it hurts to think about having to loose Jock so soon after we got acquainted. And tell me, how long have I known him?
Still, according to David, itīs exactly this getting involved with your patients that makes working for the Flying Doctors so rewarding. You know all your patients personally, and they know you; no one could ever be just a number, or a broken leg, or an artritis, like in the city. His words show his love for his work. As well as his love for the people here. Of course I havenīt seen much of his medical abilities, but at least he is one of those doctors who care about their patients. And generally spoken: those are the best.
In the meantime he had poured a drink from a decanter at a side table (just like that, without asking anyone; thatīs something I would never have done, no matter how often Jock would have emphasized that we should make ourselves at home!), and all of a sudden he stood in front of me and gave me a glass, too. He toasted, and carefully I took a sip. More in an attempt to hide my embarrassment than because I had an appetite for alcohol, for now that he was standing so close to me again and looking at me rather ponderingly, that jellylike feeling instantly returned. Together with a fiery blush. (Or was that due to the alcohol?) Once again I tried to avoid his eyes; so it hadnīt been just my imagination... But when he asked pensively: "I suppose a lot of people must ask you why you decided to come to Australia," it sounded so different from the average standard question on that topic I had already grown tired of, that I looked up in surprise and - far more coarsely than necessary - answered that a lot of people did ask me that indeed. He kept gazing into my eyes, making it impossible for me to avert mine. And to break the tension, I quickly inquired if he wanted to know, too, why I had come here.
He nodded thoughtfully. I donīt know, but it was definitely different this time. Not that standard question, arising from little else but politeness. Not even plain curiosity to find out why on earth a person would go and move to the other side of the world. Yes, curious he was. Definitely. But it seemed to be curiosity in me personally. Really interested to find out why I had decided to do so. Thinking about it, it is pretty characteristic that this question didnīt come up until now, now that he had gotten to know me a little first. Instead of being asked immediately when we met in the garden this afternoon...
His affirmative answer that indeed he was curious was followed by the soft remark: "Itīs a long way from home."
I turned my eyes away from him, partly because the way he was looking at me confused me more than I was comfortable with, and partly to hide a small fit of pain. Home. What is home? One can be at home anywhere, or nowhere at all. A drifter is what I am. Making my way through the world on my own, in a seemingly endless search for happiness.
According to him, īhomeī is the place where you feel at home. īThe place where you belong.ī It sounded like he has very warm memories of the home of his childhood. But where do I belong? I donīt belong with my family anymore. So where am I to go if I go īhomeī? An apartment in Garmisch, or in Munich? That was the loneliest part of my life, even if my family didnīt live all that far away. It was exactly that solitude I tried to flee from by coming here. I am looking for a place where I can belong. I donīt  know myself. I think one can belong anywhere, as soon as some real friendships are established. One can live in a pleasant apartment, in an attractive town. The apartment is what is called īhomeī then. But is it really īhomeī? If you donīt even know your own neighbours? I hope that will go better in a small town like Coopers Crossing. Perhaps Iīll start feeling really at home here; that this will be the place where I belong. I hope so. Iīve been wandering through the world by myself for so long now... After more than thirty-three years Iīd like nothing better than to finally find a place to call īhomeī. A real home.
"Anyone can belong anywhere," I told him as I slowly moved away from him. Not because I didnīt want to talk to him or because the subject was taboo, but because I suddenly felt so terribly conscious of his body again. And of my own. And I am still not sure: whether he felt the same, or whether I hadnīt been able to hide my confusion sufficiently and that he meant to tease me, but in any case: he followed me like a shadow as I walked away. That made me feel even more confused. The air was shivering with tension, I felt my heartbeat in my throat, and no matter how virginal my sexual experiences may be, I was very well aware of the fact that this little encounter in the twilight was pretty likely to end in a kiss. (Or more.) He was so close behind me... If I would turn around, then... I felt the adrenaline racing through my veins, and on some vague, unconscious level, I suddenly knew that he was just as attracted to me as I was to him! That idea both warmed me and confused me. If I would stay, then... But I didnīt dare to... For what if... After all, we were supposed to be colleagues; I couldnīt very well start off my new job with a love affair, could I? No matter how attracted I am to him, and apparently he is to me, too... Having a relation with a colleague can work out very well... but if this is really meant to be, I think weīd better take it at a slower pace!
I decided I had to keep a clear head and take to my heels to be on the safe side. With my heart pounding I took a deep breath and added to my last remark ("anyone can belong anywhere") that it was about time for me to belong in my bed. So - without really looking him in the eye - I said goodnight, and so did he, and then I quickly made for my bedroom.
It wasnīt before I sat down on my bed and tried to regain control over my breathing and my heartbeat, that I realized how ambiguous a remark about ībelonging in bedī could be taken! Of course that fiery blush hit my cheeks again immediately... But all the time Iīve been writing here (and itīs getting close to one oīclock by now) nothing has happened, so I think/hope/believe it will be allright. I heard David retire to his room ages ago, so...
But I donīt know what to do with this. The most sensible thing to do would probably be to try and keep our relationship companionable. At least for as long as I can manage. These feelings are so overwhelming... I donīt know how long Iīll be able to hide them.
But it certainly is a lovely sensation. I had never thought that real love (or a real infatuation; whatever you want to call it) was so strong a feeling! For the first time in my life, Iīm starting to understand what īphysical attractionī really means! And itīs a hundred times, no, a thousand times stronger than I had ever expected! (And a billion times more exciting, no matter how confusing it is!)
I think Iīll go to bed now. I wonder if Iīll be able to sleep. For my thoughts keep running around: what if I had stayed? Would he have kissed me? Taken me in his arms? Yes... how far would we have gone? A tickling thought that I would love to let my imagination elaborate a little further! So thatīs what Iīll be doing once Iīm in bed...
Wed 30/9
I never want to go through anything like that again... I canīt do it, I want to get out of here! Iīm frightened... Scared that something like that will happen again...
Brett and two men from the tourgroup have had an accident. But under such primitive circumstances... A fasciotomy without anaesthetics. I still hear the echo of the scream that man gave. And Brett, with his chest caved in, had to be kept alive by artificial respiration: mouth to mouth. And then we still had to wait a couple of hours for the plane to arrive! Those poor men... I could hardly bear to face the facts, and <![if !vml]>

<![endif]>for a moment it really got on top of me. David tried to comfort me with matter-of-fact reasoning: if we hadnīt been there, Brett would have been dead and the other man would have lost his arm. He was right of course, but still, the terrible suffering we had to witness... I canīt do this. The transition is too big. Like Iīve been transfered to the barbaric middle ages. I canīt do this. I want to get out. Flee. Back to Bavaria, where - no matter the faults there - things are safe and familiar. With a human level of the medical assistance I am supposed to give.
Thu 1/10
Thursday, October 1st, 1990. Today is the day I was supposed to start my work at the Flying Doctor Service. But I would like nothing better than to quit right away.
Iīve got the day off today to rest up a bit. Thatīs what Claire told me yesterday on Jeffīs behalf when David and I came to pick up my luggage after we had returned from Bonita Station. Already then - back at the farm - I had understood that I had been wrong in coming here. Completely misplaced. This is not a country for me. Perhaps it would be okay in the cities, but not out here.
David tried to get me talking. First back at Bonita Station where we had to wait a couple of hours for the plane to return. And in the airplane. But I was so shocked that I just could not talk about it. Not yet. He did his best to support me, to comfort me, even to persuade me a little. Of course heīs right. Of course things like this donīt happen every day. But in the meantime they do happen just as well! And that requires a hardness, a cruel stroke which I lack completely. And I donīt want to have it either. I know, as a doctor you have to make cruel, painful decisions sometimes. "Soft surgeons make smelling wounds," as the proverb so adequately states. But this...! 
He didnīt say it openly, but I noticed his disappointment when I said I wanted to leave here immediately. But I have to. Iīve scarcely slept last night. Again and again I saw those horrible images in my mindīs eye. Brett. Jock shooting the horse. That arm. That manīs face. And I had to cut. I just canīt...
Upon our return, David acted a bit like my guide/protector. That was nice of him. He drove me back to the base, dragged my cases into the car, reminded me of that fact that it would be wise to get some supplies, and then he took me home. Home... a place I hadnīt even seen yet. Two rooms on the second floor at a Mrs. Greyīs house. She is an elderly lady. My predecessor Tom used to live here, and since it is said that Mrs. Grey leaves her tenants all the privacy they could wish for, they had agreed that I would have more privacy here than at the hotel. Iīll take their word for it.
David dragged my suitcases upstairs. The rooms were furnished pleasantly. But I can not get myself to unpack my things and make it to my own place. Iīve put away the things that crease easily, but further... I want to get away from here as soon as possible, so whatīs the use?
David noticed the mood I was in, and offered to stay around a little longer and fix me something to eat. On the one hand there was nothing I wanted more than for this reassuring protector to stay with me. It sounds unbelievable, but the strong Magda Heller who was always so proud of being able to cope by herself, was in serious need of the presence of a protector like that. But on the other hand I wanted nothing more than to be by myself, to get a chance to digest everything that happened that day. The first one won, and in the end he even joined me in the meal. It was almost as if he couldnīt bring himself to leaving me alone. But in the end he did go home, and at the moment I saw him disappearing around the corner of the street, a huge, all-dominating questioned welled up inside me.
WHAT  HAVE  I  GOT  MYSELF  INTO?
WHAT  ON  EARTH  HAVE  I  GOT  MYSELF INTO?
I thrusted myself down on the bed, and the tears that I had held back all day long finally started to come out. What was it I said the other evening? īYou can get lonely anywhereī? Iīve had enough experience with loneliness to know what I was talking about. But never, ever before have I felt as abandoned, as universally desolated as I felt last night when David had gone away. I just lay there, crying on the bed, until I had no tears left, and in the end I fell asleep, dressed and all.
And still. I realize that now. I am alone here. A foreigner with whom they donīt want to have anything to do. Curious, oh yes, but nothing more than that. Lonely is what I am. Perhaps even more lonely than back in Garmisch, where at least I was among fellow Germans, with mainly the same values and experiences in life. But here? Alone. Horribly alone. What on earth have I got myself into?!?!?!
Thu 1/10, in the evening
David came to get me tonight after he finished his shift. I hadnīt been outside all day. He wanted to take me out to the pub for dinner, but I felt far from capable of meeting half the town. The result was that he took me along to his place instead, and that we had dinner there. And talked halfway into the night. I told him about Garmisch, about Munich, about the work in the Academic Hospital, about Germany and Europe. And he told me some more about the people here, and about life in the Outback. It got very late, and I believe in the end the wine went to my head a little, too. But at least that horrible solitude was out of the way for a couple of hours.
I donīt know what it is, but there is something about David that makes me feel completely at ease with him. Safe. Familiar in a way. Heīs such a great listener, that he makes you feel like he couldnīt possibly imagine a more interesting subject than the one you are talking about just now. No matter how boring that may be. I admire him for it; itīs nearly something to be jealous of. But I suppose itīs simply a matter of exercise.
Actually, I canīt help getting the impression that he is feeling sorry for me. And that he just wants to take care of me and help me as best he can, whether Iīll be staying or not. He sort of takes pity on me. Like he is my superior, my īolder brotherī, to whom I can turn in case of danger or problems. And somehow he is, even though Iīd take him to be at least five years younger than I am. Still, it is a nice feeling.
Tomorrow Iīll start my work, at the hospital. But first Iīll go and see dr. Standish, to give him my letter of resignation. I do understand that I canīt just pack up and leave here. But I hope weīll be able to organize things soon. Just thinking about yesterday... Or the solitude that fell upon me again as soon as David had seen me home tonight...  
Fri 2/10
I donīt know. I have given my letter of resignation to dr. Standish this morning. He wasnīt even surprised; he did seem disappointed though. Of course he asked if it wouldnīt be better to give it some time, to wait and see a little before taking such a final, far-reaching decision. But I donīt want to. I canīt. And he respected that decision without further do.
In the afternoon Annie came to me with my pictures. They had come back from Broken Hill already; I had sent in the film but two days ago! That was quick! I went to sit in a quiet little corner, to be able to go through them on my own. I knew there were a few from Garmisch, too, and I didnīt feel like getting an emotional outburst of homesickness upon seeing the Zugspitze or something. Not in front of everybody.
They were beautiful. And what a difference with that bare, dead country I had taken from the airplane. The pictures taken at Bonita Station were a lot nicer; it was a lot greener there. Every picture from there brought back memories: those wild looking cows, the beautiful, gigantic horses (I still donīt understand that I dared to ride one!), the vastitude... The picture David had taken of me in an unguarded moment wasnīt very flattering, but the one I unexpectedly had taken of him that Wednesday morning had turned out very nice.
I just sat there for a moment, with the pictures in my hands. Perhaps I should take fate into my own hands? After all, this may be just a bad case of that culture shock I had read about. Oh well, maybe a little bit more, but still: when I would get used to the way of living here, the worst of it would simply pass when time went by.
Almost inconsciously I made a deal with fate. I shuffled the pictures as if it were a cardgame. Then - without looking - I would take one. If it was a picture of Australia, I would stay and give myself/Australia a second chance. If it was a picture of Germany, then I would stand with my decision and go back to Germany.
Fate plays strange tricks sometimes. The picture I picked out in the end turned out to be the one on David. For a moment I just stared at it in astonishment. Was this yet another hint? Was David the reason I had come here, and did I have to stay here because of him? My coming to Coopers Crossing had been so much a matter of chance... At least: thatīs what I thought. But now I am starting to doubt that. Or has Providence planned something for me here? I would nearly think so...
Sun 4/10
Iīm staying. After all. To Davidīs visible relief, and - silly enough - this decision has left me quite calm. So I suppose I have made the right one.☺
Johnno had dragged me to the pub tonight after I finished my shift. Whether I would be staying here or not, he thought it was about time that I would meet some more people than just my colleagues and my patients. (Johnno is a pretty nice guy, but this behaviour of his was quite a change compared to David, who never forced anything upon me.) So he immediately introduced me to a couple of his friends and acquaintances, and while he went to get us something to drink at the bar, he left me with them to answer the usual questions about my coming to Australia, and then to Coopers Crossing of all places. When he returned, the crowd had already started to disperse, and we sat down at a table. It was not far from the door, and we had a good view over the entire room. The place looked rather pleasant. A real jukebox was playing, people were playing at billiards, and were talking and drinking. I noticed David, too. He was observing the billiardgame. He nodded approvingly when he saw me. A lady came to bring us a bowl of peanuts, and introduced herself as Nancy Buckly. I remembered from Davidīs stories that she and her husband are the owners of this pub-hotel-bistro. She seemed very nice, but I thought she looked a bit out of place in these surroundings. I would expect to see someone like her at tea-parties or sewing-circles, not in a country-café!
Jock and Brett were there, too. Brett had been dismissed from the hospital that afternoon. They will go back to the property tomorrow. Managing the place might be a bit tricky, now that Brett has to take it very easy and Jock is far from fit either, but it appears that last weekīs events have brought father and son closer together. Well, at least something good came out of that day.
Still, I felt as much an outsider here as I felt everywhere in this town. I donīt belong here. I donīt even like the taste of beer, I canīt play at billiards, it seemed like everyone knew everyone else, and there I was. The outsider. The stranger. The foreigner. Johnno, too, had started to talk to someone else while I was looking around. And all of a sudden, in the midst of all those people, I felt so terribly lonely again, that I could have cried on the spot... Never had I seriously expected that I could ever feel homesick, but here I was... All this was so strange, so different, so... yes, so wrong... I got up cautiously to go outside for a moment. To get some fresh air. To get a hold over myself again, for it would probably be quite a while before I could leave here. I believe Johnno didnīt even notice my leaving.
But someone else did. I hadnīt been outside on the veranda for more than half a minute when I heard the door opening again and David came to stand next to me. There he was again: the comforter, the protector... We looked at the stars, and at the Milky Way, and he pointed out the Southern Cross to me. At that moment his vicinity (he was standing really close behind me/next to me) gave me that same jelly-like feeling I had had before, and to be on the safe side, I moved a few meters away from him before he would see the butterflies coming out of my mouth. This time however it was a really unexpected surprise that brought me back to reality again. For when I - teasing, perhaps even a little flirting - recited a piece of Das zehntausend Sternen Hotel, I discovered to my inexpressable surprise that he speaks a little German! Well, at least he translated it easily, but according to his own opinion his knowledge is pretty poor: he had German for one year in secondary school. But I can tell you that it was a very special feeling to discover that someone at the other side of the world actually understands my native language...!
<![if !vml]>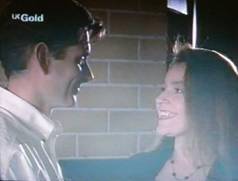 <![endif]>I donīt know if it was this that finally made me make up my mind, but all of a sudden I knew for sure that I didnīt want to leave after all just yet. That I really wanted to stay here. That I owed myself and the Flying Doctors and Australia a second chance. Not to mention David.☺ All I had suffered from was a bad start, so it could only get better! At that moment, David was standing right in front of me again, and I blurted it out right away: "I think I would like to stay, David."
His face brightened (literally!), and out of relief over my own decision, I added a little overenthusiastically: "And I feel like dancing!"
He burst into a laugh, partly out of relief over my staying, I believe, and I dragged him back inside. And there we have enjoyed ourselves at the dance floor for quite some time, we have laughed and chatted and had a few drinks, and around eleven oīclock he personally walked me home.
"Sleep tight; Iīll see you tomorrow! Seven oīclock at the base for your first clinicrun!" was the last thing I heard before I closed the door. Well, I do have taken the time to write this, but thatīs it. Iīll be off to bed in a minute.
Yes, it feels good. David will break me in as much as possible over the coming weeks, so weīll be working together quite a lot. And I am glad about that. For it seems to me that Coopers Crossing is going to require a lot of adjusting before Iīll start feeling a little at home here. But those feelings of desolate loneliness disappear like snow for the sun as soon as David shows up and takes care of me. Taking care of me, yes, that is what he does. That is the only right word for it. And I am ever so grateful for it. Without him, I donīt think I could survive here. And even if Providence hasnīt intended anything special to be established between us (a possibility I definitely do not rule out, and to which I have no objection at all, even if nothing special has happened between us since Tuesday evening... or perhaps that jelly-like feeling I had again tonight, and his very clear relief upon hearing that I would be staying after all?), at least they have made sure that David is here to help me and to familiarize me with my new life. So for now I think weīd better stick to being companiable colleagues. And weīll just wait and see what comes out of it. (Hopefully something good!) 
♦♦♦♦♦♦♦♦♦♦♦♦♦♦♦♦♦♦♦♦♦♦♦♦♦♦♦♦♦♦♦♦♦♦♦♦♦♦♦♦♦♦♦♦♦♦♦♦♦♦♦♦♦♦♦♦♦♦♦♦♦♦♦♦♦♦♦♦♦♦♦♦♦♦♦♦♦♦♦♦♦♦♦♦♦♦♦♦♦
To the next chapter: 160/161
To the previous chapter: prologue
To the cast and credits: credits
Why this diary: preface
Back to the index to Magdaīs Diary
♦
♦♦♦♦♦♦♦♦♦♦♦♦♦♦♦♦♦♦♦♦♦♦♦♦♦♦♦♦♦♦♦♦♦♦♦♦♦♦♦♦♦♦♦♦♦♦♦♦♦♦♦♦♦♦♦♦♦♦♦♦♦♦♦♦♦♦♦♦♦♦♦♦♦♦♦♦♦♦♦♦♦♦♦♦♦♦♦♦♦
The home of this story is www.konarciq.net
Downloading and printing of this story for private use only.
For all other forms of publication and distribution is the clearly stated, written permission of the author required.