<![if !vml]>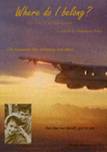 <![endif]><![if !vml]>

<![endif]>
             Magda´s Diary:
         "Where do I belong?"
and stories related to that one
Nederlands <![if !vml]>

<![endif]>
<![if !vml]>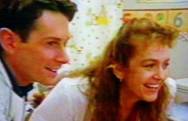 <![endif]>
Magda´s own personal report on her adventures during her time with the Flying Doctors in Coopers Crossing. It is also the elaboration of my hypothesis that it was not Magda´s impossible, "out of the blue" love for Guy that made her decide to leave. For when I watch Magda´s episodes, I can´t come to any other conclusion than that she is in love with David Ratcliffe instead.
<![if !vml]>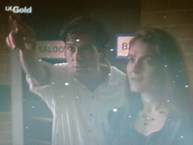 <![endif]>Her diary will explain how, what and why. It is a very personal description of the episodes 159 to 173, written from Magda´s point of view, and including some missing scenes to clarify things concerning her that didn´t seem to make much sense in the series, as well as to bridge episodes in which she had no part on tv.
I know by experience from the internet that Magda Heller is not exactly the most popular character with most FD-fans. Still, I would recommend especially David´s fans to read this story. Since Magda´s diary is strongly biased towards him, any fan of David´s would probably enjoy it!
Rating: PG 13
preface
♦
prologue: Fragments from Dr. Magda´s diary, dating from the years before she came to Australia. These fragments may help us to understand why and how she decided to migrate to Australia and start working for the RFDS.
♦
episode 159: A Place Where You Belong
<![if !vml]>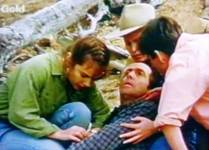 <![endif]>The German Dr. Magda Heller arrives in Australia to go and work for the Royal Flying Doctor Service. Upon her arrival, she is sent to a rather difficult patient. Waiting for the plane to come and pick her up, she is joined by David, and Magda is immediately swept off her feet by this new colleague of hers. But the next day an accident happens, and they have to use very primitive measures to save those people´s lives. Magda is convinced that life in the Australian Outback is too tough for her, and she decides to leave the RFDS immediately again.
♦
episode 160-161: Break Away + Billie and Pete <![if !vml]>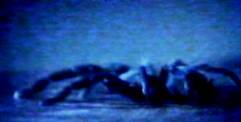 <![endif]>
Magda is getting acquainted with the daily routines of being a flying doctor. Things don´t always run that smoothly, for some people in the district aren´t too keen on a foreign doctor. And a female foreign doctor leads to even more doubts... David more or less serves as her main support, with whom she has quite some fun as well.
In the background we see the events from the episodes Break Away and Billie and Pete take place, in which Magda had no part.
... ep. 162-169 not available yet...
♦
<![if !vml]>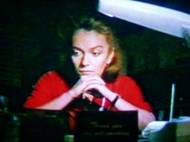 <![endif]>episode 170: Through Thick and Thin
Both Geoff and David are away for the week, which leaves Magda and Guy to run the base together. Very soon they get into a serious professional disagreement. When Guy insists that she´s only arguing with him in order to monopolize his attention, Magda finds herself compelled to go through her conscience to see if there might be a hint of truth in his assumption. Her reverie leads to other, happier conclusions as well, and Magda decides to teach Guy a lesson. 
♦
episode 171-173: Deceptions + None So Blind + The Sleep of Reason (still WIP, but already available)
<![if !vml]>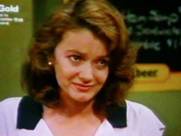 <![endif]>David´s sudden departure leaves Magda angry and upset. But her anger soon turns to remorse, despair and devastation when she hears the news about his death. Left with no confidant at all - and with no one who ever even had been aware of her feelings for David - she tries to cope with this blow all by herself. As a result, she is even lonelier than before she came to Australia. In the end, her decision to leave is inevitable, though it is a painful shock to discover how her own secrecy has led to terrible misinterpretations of her leaving. But on the brink of leaving Australia for good, she has an unexpected meeting at Sydney Airport.
♦
An alternative ending for both Magda´s and David´s time in Coopers Crossing.
For Magda´s diary tells us what - in accordance with the series - did happen.
<![if !vml]>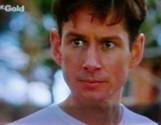 <![endif]><![if !vml]>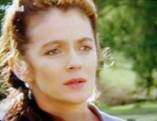 <![endif]>But what could (and should!) have happened?
What if David had just left; and not fallen off that cliff?
What if he had safely passed that gorge,
with no patient there that needed his help,
and continued on his quest to explore his further potential?
Magda´s Quest lets you find out what Magda discovered in an alternate universe.
Rating: G/PG
♦
Another Point of View: In case you were devastated by David´s death, but you´re not all that interested in reading about Magda´s adventures with him: it is possible to read episode 170-173 as a separate, somehow comforting story.
Rating: PG 13
<![if !vml]>

<![endif]>Another Point of View / AU: In case you´d prefer a version in which David does not die, you might want to read this one. The AU-story exists of episode 170 and the beginning of episode 171 from Magda´s Diary, followed by the story Magda´s Quest.
Rating: G/PG
♦
<![if !vml]>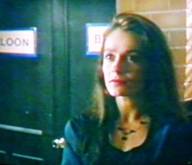 <![endif]>The Verb ´To Love´: An epilogue (that can be read separately) to Magda´s Diary. The year is 2025, and a few weeks ago, Dr. Magda Heller has died. Since she had been single all her life, the task falls upon her sister to sort out her things. Together with a somewhat sceptical daughter and a 14-year-old granddaughter who adored her greataunt Magda, she goes to Magda´s cottage. They discover some old pictures, letters and diaries revealing a few decisive aspects of Magda´s life of which they had never been aware.
This story includes a slightly revised version of An Old Letter; the short story that originally initiated the series on Magda´s Diary and the stories related to that one - like this one.
Rating: PG
♦
Stories about Magda´s life after her leaving the RFDS
Cast & credits for the story Magda´s Diary
Picture gallery going with Magda´s Diary
* WIP (Work In Progress) means that parts of that story have been written already, but that it´s not complete yet.
♦♦♦♦♦♦♦♦♦♦♦♦♦♦♦♦♦♦♦♦♦♦♦♦♦♦♦♦♦♦♦♦♦♦♦♦♦♦♦♦♦♦♦♦♦♦♦♦♦♦♦♦♦♦♦♦♦♦♦♦♦♦♦♦♦♦♦♦♦♦♦♦♦♦♦♦♦♦♦♦♦♦♦♦♦♦♦♦♦
The Flying Doctors is the property of Crawford Productions.
No copyright infringement is intended,
and no money is being made by the publication of these stories on the internet.
The home of these stories is www.konarciq.net.
Downloading and printing of these stories for private use only.
For all other forms of publication and distribution is the clearly stated, written permission of the author required.
♦♦♦♦♦♦♦♦♦♦♦♦♦♦♦♦♦♦♦♦♦♦♦♦♦♦♦♦♦♦♦♦♦♦♦♦♦♦♦♦♦♦♦♦♦♦♦♦♦♦♦♦♦♦♦♦♦♦♦♦♦♦♦♦♦♦♦♦♦♦♦♦♦♦♦♦♦♦♦♦♦♦♦♦♦♦♦♦♦
Back to the FD-fanfiction index
Pictures on The Flying Doctors
♦